Can your enterprise HR systems keep pace with your business?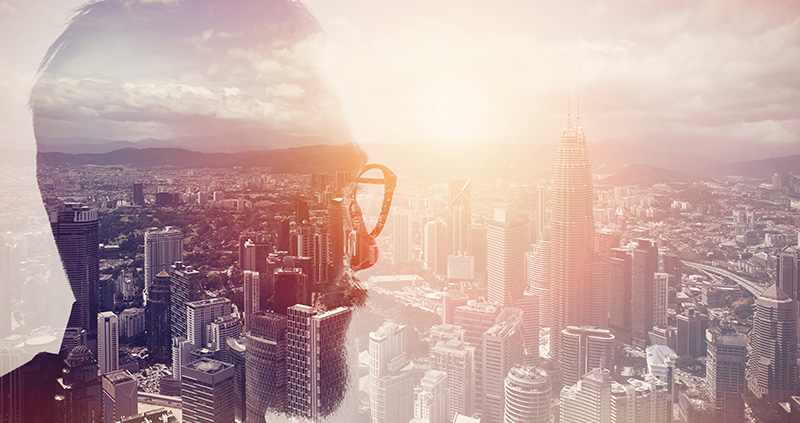 Let's face it, the pressure to be more responsive to rapidly changing business needs is on. With legacy technologies and dated delivery and support models, it often seems like enterprise HR can't keep pace with the modern agile business. And, while getting stuck almost seems inevitable, staying there isn't.
Now, with Agilea Solutions, the obstacles keeping your enterprise HR system from the modern age are finally gone.
Agilea Solutions doesn't just show you the way — we take you there
It's a fact, Agile organizations that implement Lean business processes and technologies simply innovate faster and deliver more effectively.
Then why does enterprise HR continue to lag behind?
Even if your organization sees the benefits of a nimble, rapidly learning HR organization, your good intentions are often derailed by yesterday's technologies or a lack of the technical expertise required to break down the barriers to true enterprise agility.
Get out of the "Digital Ditch"
Wanting to be agile, and being agile are very different things, and organizations often find themselves stuck in a "digital ditch".
Agilea Solutions will remove the technical impediments that are holding you back from true agility — real-time integrations, RESTful APIs, DevOps, CI/CD, automated testing. And, it all starts by transforming how we think about the possibilities of enterprise HR.
| Where you are now | Where we will take you |
| --- | --- |
| On-Premise | Cloud |
| Point-to-Point | Enterprise BUS |
| Batch | Real-time |
| Individuals and roles | Cross-functional teams |
| Projects | Teams |
| Development vs. Support | Support |
| Closed Systems | Restful APIs |
| "Doing" Agile | "Being" Agile |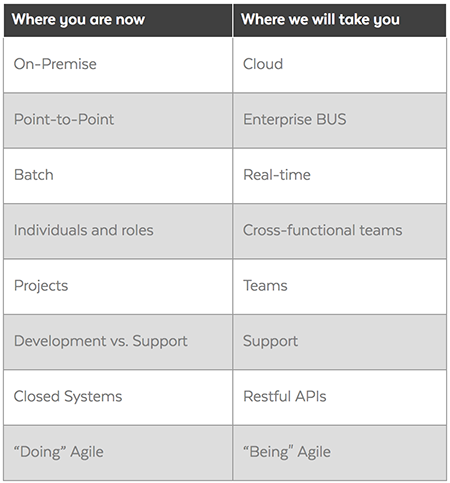 MODERN APIs
DEVOPS TRANSFORMATIONS
AUTOMATED TESTING
BEST BUY
LOWES
TARGET
VERIZON
WARNER BROS.